About 200 people, mainly association activists and a few exiles, gathered on Thursday, November 25, in the early evening in Calais to pay tribute to the 27 migrants who died the day before in a shipwreck.
We are several hundred gathered this evening in Calais, Dunkirk and Paris. Tribute to the 27 deceased people … https://t.co/osRVby6Vu9
Twenty-four hours after this tragedy, « We got together because 27 unique people, with their families and their friends, their dreams and their hopes, disappeared yesterday », explained, during this commemoration, in the center of Calais Juliette Delaplace, local head of the Catholic Relief mission to the exiles.
Read the story:
Article reserved for our subscribers

After the death of 27 migrants in a shipwreck off Calais, the anger of associations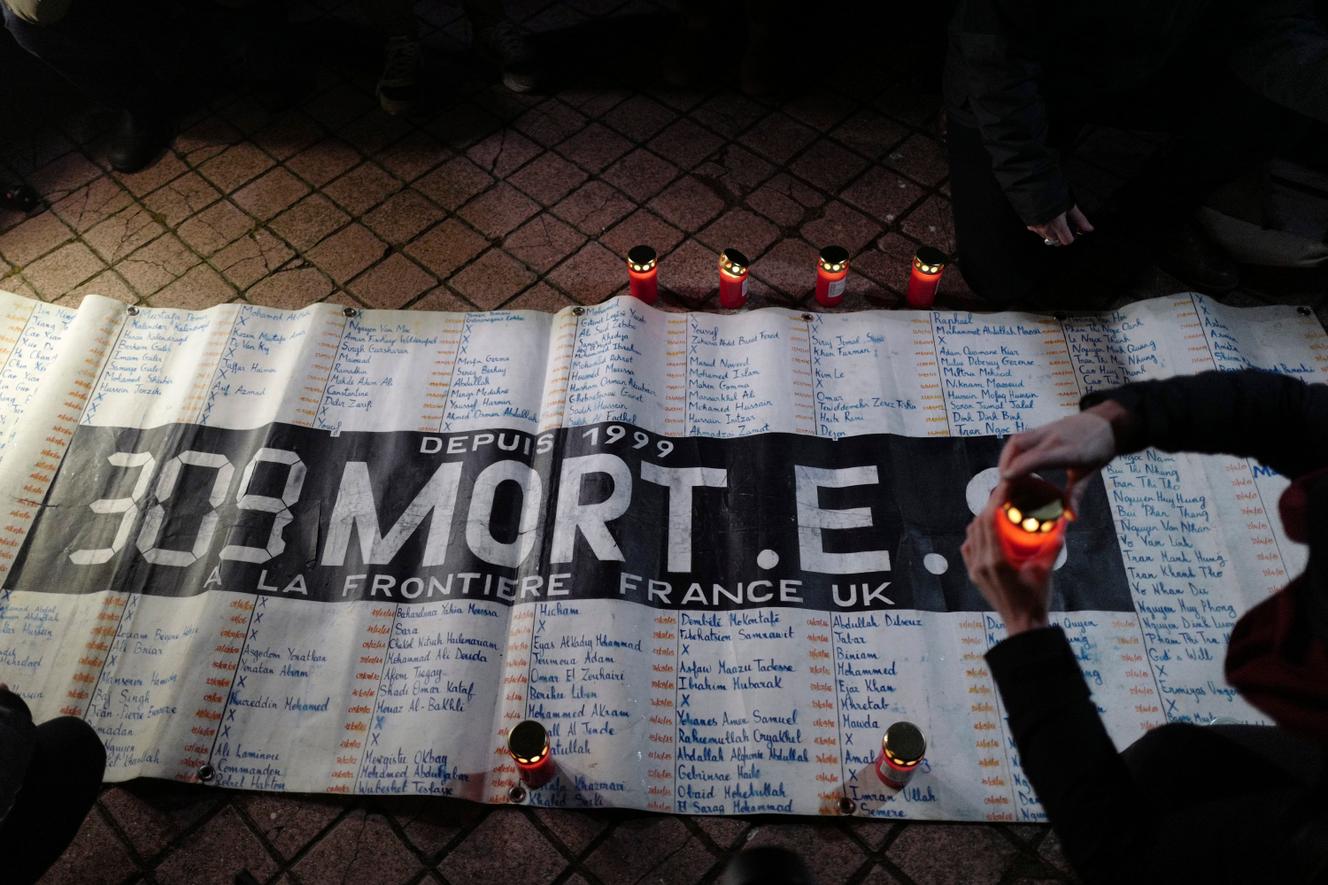 Minute of silence
Supporters of the migrants, gathered since 6.30 p.m., observed a minute of silence and unfurled a banner bearing the names of most of the 309 people who have died on this border between France and Great Britain since 1999, according to a associative count. This therefore brings the number of deaths to 336, with the victims of the shipwreck on Wednesday, according to this count.
Read also
Tragedy of Calais: asylum in question for Paris and London
"I feel very sad. I didn't know them, but I came to tell my brothers [migrants] to be careful ", told Agence France-Presse Faysal, a 30-year-old Sudanese man who has been living in the streets of Calais for four months. He who also wanted to attempt the crossing to Great Britain is changing his mind, he said: "I see that there are a lot of deaths".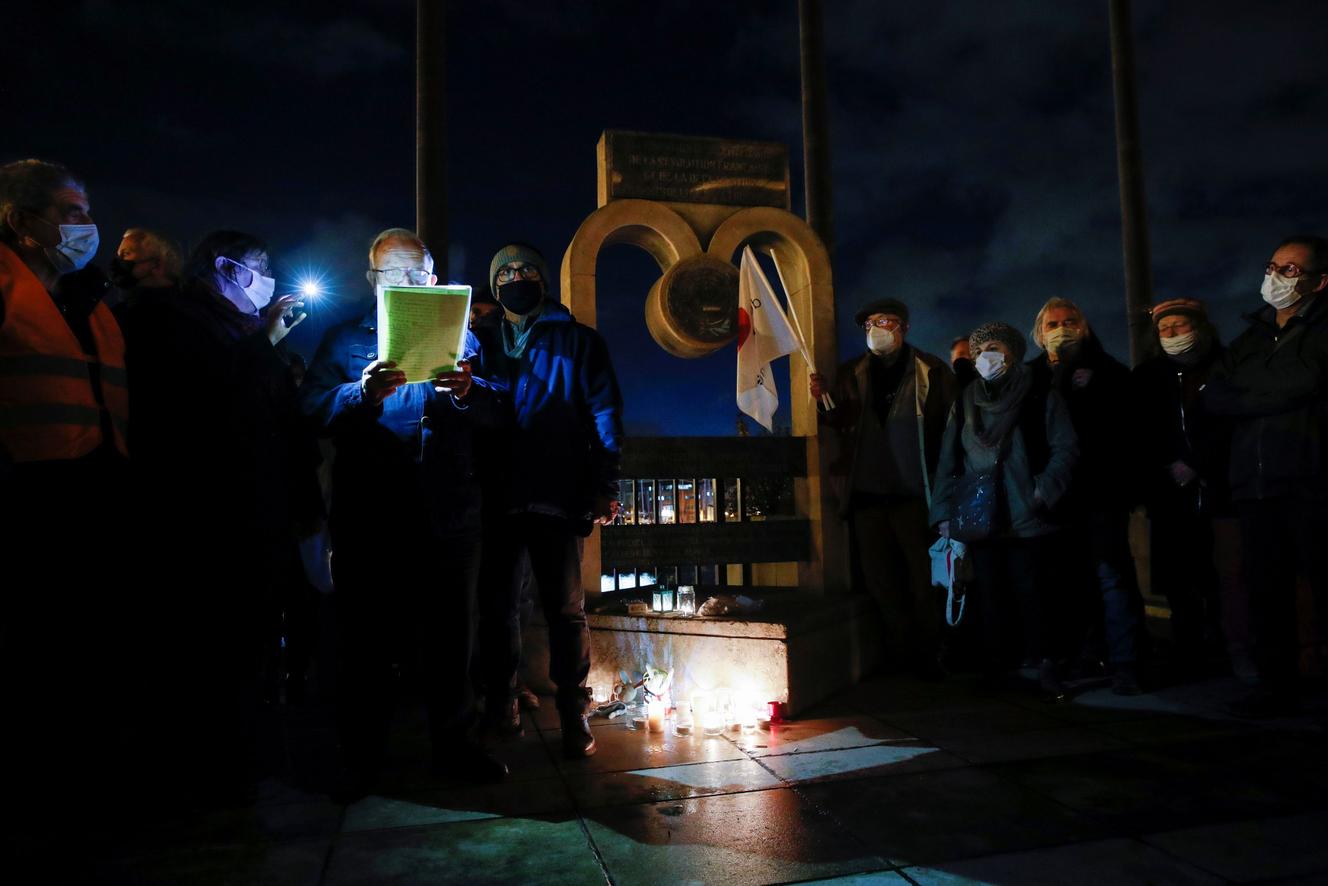 « We must be indignant »
Also in Dunkirk, further along the coast, some 150 people gathered in front of the human rights stele, at the appeal of the Ripostons collective: for the respect of fundamental rights.
Among them, the mayors of Dunkirk, Patrice Vergriete (various left), and of Grande-Synthe, Martial Beyaert (Socialist Party), whose locality welcomes, like Calais, permanent flows of migrants.
« We must be indignant about this French and British policy which puts the exiles in a situation of having as only recourse only the smugglers, the scandal of the smugglers », launched Bernard Champagne on behalf of the Human Rights League.
Mr. Vergriete, for his part, pleaded for « A system for distributing asylum applications at European level », a system that would avoid putting the exiles « In the hands of the smugglers' mafias ».
Read also
Article reserved for our subscribers

Shipwreck of migrants in the English Channel: the Touquet accords at the heart of the drama
Toutes les actualités du site n'expriment pas le point de vue du site, mais nous transmettons cette actualité automatiquement et la traduisons grâce à une technologie programmatique sur le site et non à partir d'un éditeur humain.